Inspiring MP's to respond to the climate emergency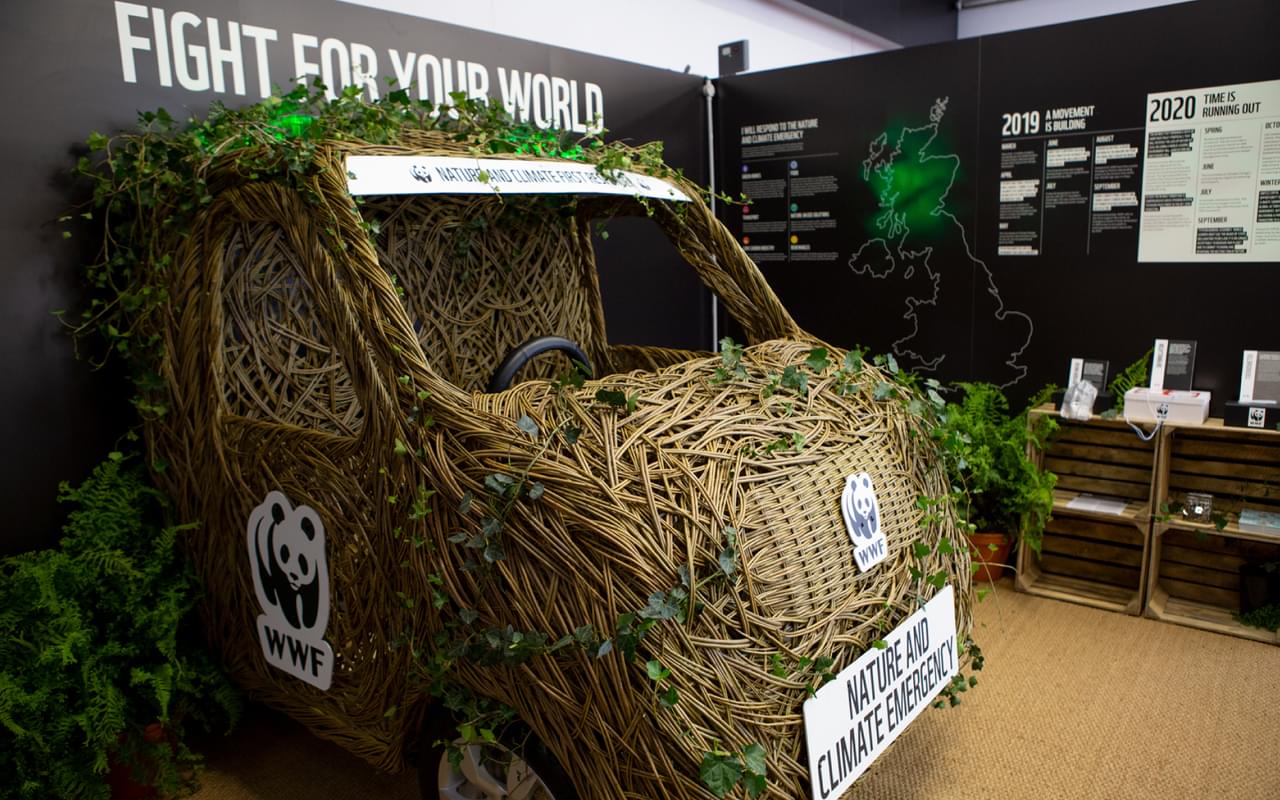 WWF
Nature & Climate Emergency Response Vehicle
We are living in a climate emergency. And many politicians still seem hellbent on burying their heads in the sand. So we helped WWF take the issue to the political front line – the Labour and Conservative party conferences – where our Nature & Climate Emergency Response Vehicle bagged the best stand award, twice.
Problem
WWF is one of the world's largest independent conservation organisations, active in nearly 100 countries. Their mission is to create a world with thriving habitats and species, and to change hearts and minds so it becomes unacceptable to overuse our planet's resources.

This is the first year that WWF have exhibited at both the Labour and Conservative conferences. They asked us to create an immersive experience, capable of connecting with both parties about the biggest crisis of our time.
Solution
Political party conferences provide an invaluable opportunity to directly engage politicians and party delegates. We wanted our creative response to emphasise the immediacy of the climate emergency, and inspire MPs to respond with pace to halt the catastrophic loss of nature.
Competing with hundreds of other organisations for attention, we had to create something bold and unmissable. However it was not enough to simply be loud, it was imperative for the piece to have a clear message, capable of engaging the broad spectrum of political views.
Using 'emergency response' as our creative starting point, we quickly landed on the concept of building a nature-themed ambulance. Branding it the 'WWF Nature & Climate Emergency Response Vehicle', we were confident that it would draw attention and land our message.
Impact
The installation won the coveted 'Best Stand Design' at both the Labour and Conservative Party conferences, beating hundreds of other applicants and organisations in the process.
It pulled in a number of key figures from across both parties, including the Secretary of State for Environment, Theresa Villiers; the Secretary of State for International Development, Alok Sharma; the Shadow Foreign Secretary, Emily Thornberry; Labour party activist and comedian, Eddie Izzard; and the Leader of the Labour party, Jeremy Corbyn.