Reef Stars: Building Coral. Building Hope.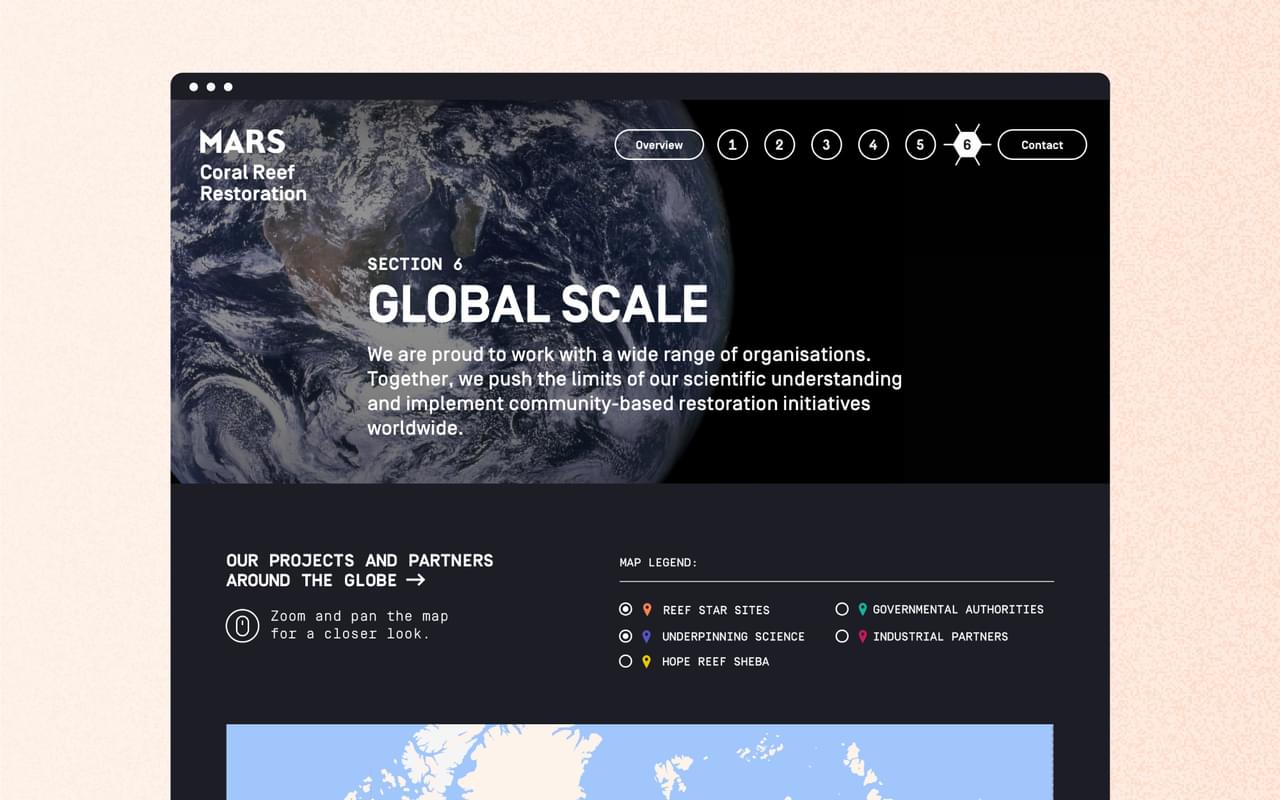 Mars
Coral Reef Restoration
Tropical coral reefs are one of the world's most valuable ecosystems. But they're in trouble. For over ten years, Mars has been developing a simple solution called Reef Stars. This low-cost, scalable method has proven to support the recovery of reefs, as well as the coastal communities that rely on them.
Problem
One of the big criticisms of reef restoration is that it's too small-scale to make a difference. However, Mars has already piloted this method in central Indonesia, where they have managed to install hundreds of Reef Stars and thousands of coral fragments per day. Mars needed our help to tell their Reef Star success story to date and inspire like-minded people to get involved.
Solution
Our interactive microsite breaks down the Reef Star story into six easily digestible sections. It includes inspiring films, illustrations, infographics and interactive elements that take the user on a journey from the coral reefs to the coastal communities that are thriving again. Not only does this site tell the success story of Mars' Coral Reef Restoration work, it invites potential partners to reach out to scale up the efforts around the world using this method.