Global Campaign Celebrating B Corp Month 2023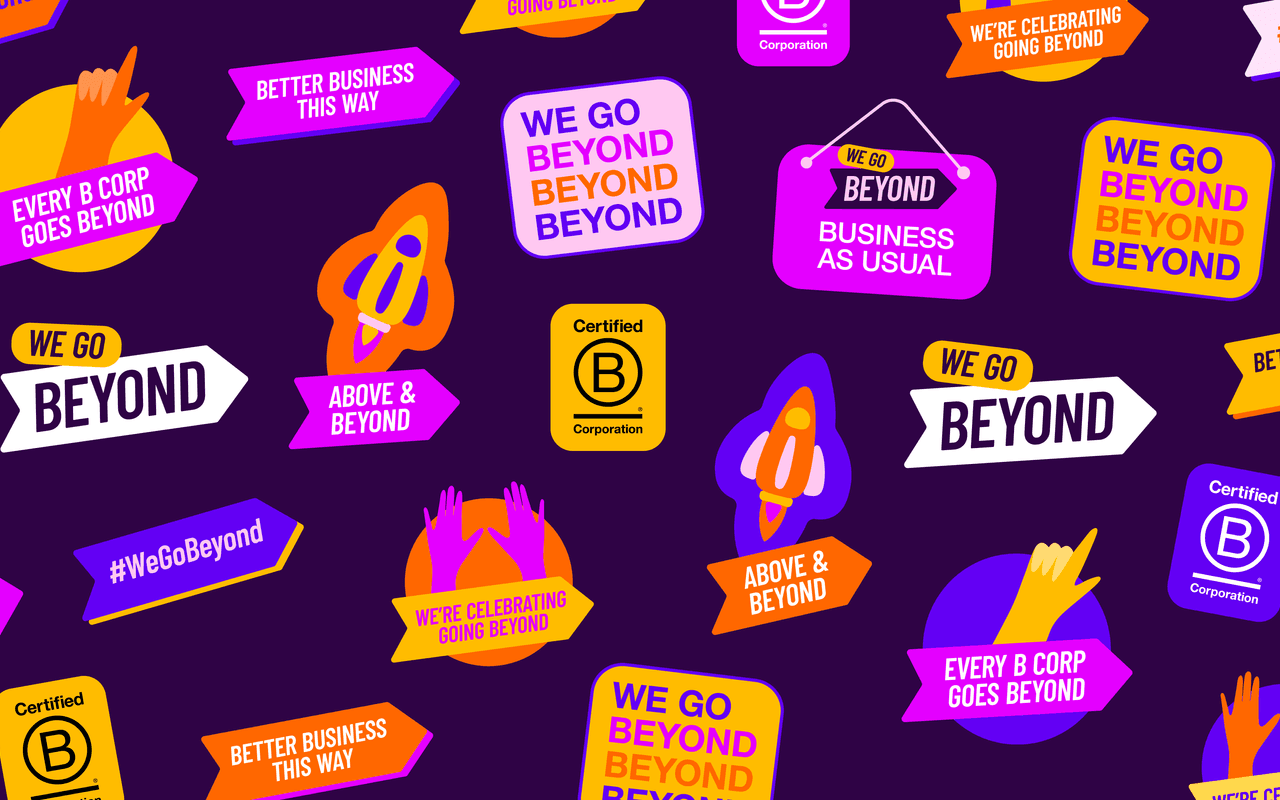 B Lab Global
We Go Beyond
Every March, the global B Corp community celebrates what it means to be a B Corp, building awareness around the certification, and the people using business as a force for good. We created 'We Go Beyond', a campaign that explores how Certified B Corps go beyond business as usual.
Problem
B Corp Month is the B Corp movement's flagship annual campaign. Over 6,000 diverse companies from all industries and corners of the world come together and deploy a unified message and visual identity which celebrates what it means to be a B Corp. We were challenged to create an impactful campaign that could be easily translatable, accompanied by a highly accessible campaign toolkit that could be adopted by any business, regardless of the size of their marketing team.

Solution
Rather than criticising conventional businesses, we created 'We Go Beyond' to give B Corps a platform to showcase the actions they're taking which go beyond the expectations of their industry, and in doing so, creating the change they want to see in the world.
The campaign identity is based around a directional arrow sticker, representing businesses travelling further to go beyond. We designed a campaign toolkit containing templates with arrow graphics and stickers that can be used to brand photography and backgrounds, allowing businesses to adapt them and show the world how they Go Beyond.