Talking about all the good stuff innocent have been up to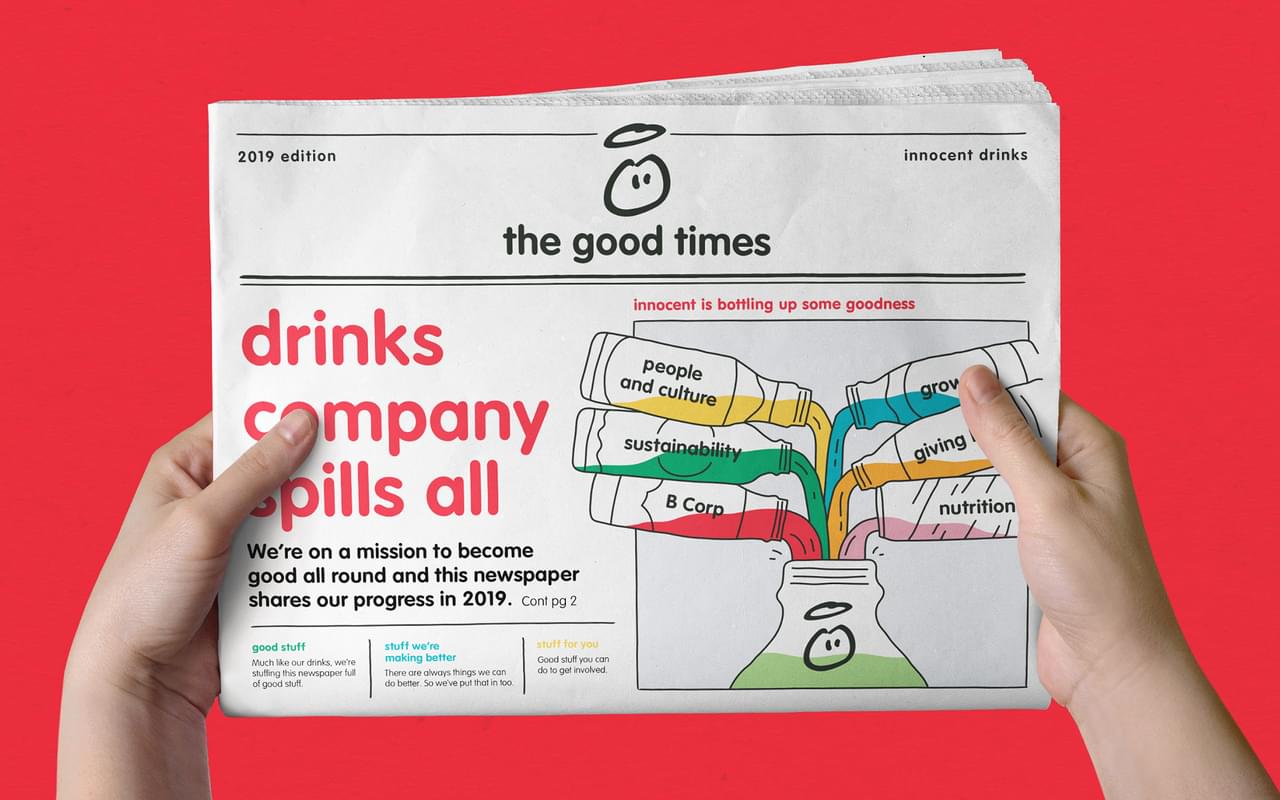 From coming up with the creative concept to writing and designing every feature in the The Good Times newspaper, we helped innocent talk about all of the good stuff they've been doing across their business and fess up to what they could be doing better, in the most innocent way possible.
Problem
innocent has always championed sustainability and worked hard to improve its standards. Over the years, innocent has introduced better bottles and is building its very own carbon neutral factory. But as a business, it hasn't been great at sharing these stories.
Now a B Corp certified company, innocent has the confidence and credibility to communicate its work more proactively. But, its infamous tone of voice doesn't always lend itself to some of the more serious issues. Our challenge was to find a way to talk about all of the good work innocent is doing, in the most innocent way possible.
Solution
In the midst of a global pandemic, we decided to create innocent's very own newspaper to talk about all of the good things they've been up to, and some of the things they could be doing better. This flexible approach to a report allowed us to create playful features for some of the lighter topics and hard hitting stories for more serious issues.
This creative report format meant we could keep innocent's bold type front and centre, whilst chopping and changing between photographs and innocent doodles for each feature. We struck a good balance between black and white newspaper cues and innocent's bright brand colours to make it an enjoyable read for everyone.