An expanding interactive exploring Nesta's growing impact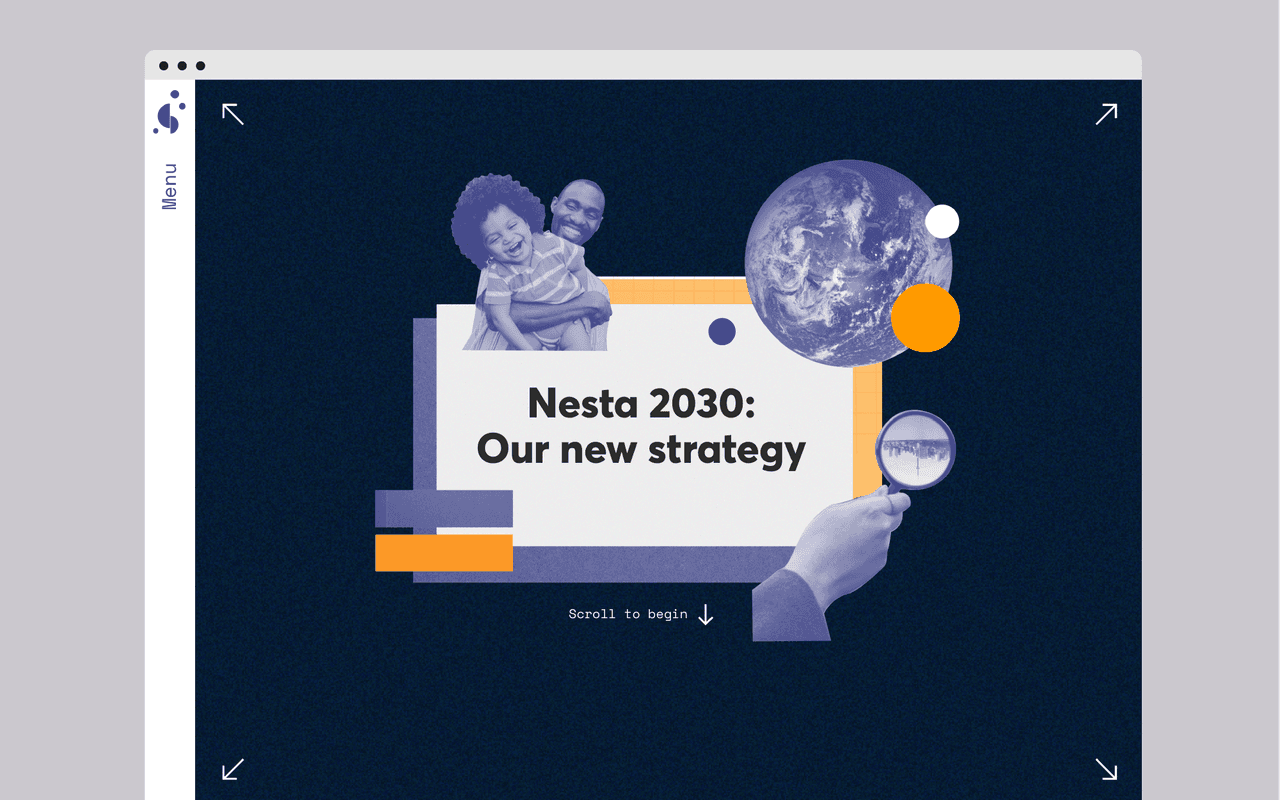 For Nesta, innovation means turning bold ideas into reality and changing lives for the better. They use their expertise, skills and funding in areas where there are big challenges facing society. Nesta wanted to produce an interactive feature and report that told an inspiring story about where Nesta is headed next.
Problem
Our challenge with this brief was to turn a detailed 2030 strategy into something both engaging and easy to understand. Our aim was to inspire people by taking them on a journey guided by a simple scroll interaction, highlighting the ambition and passion behind what Nesta do.
Solution
Our concept was based around 'expanding impact', helping to land the strategy's focus on creating impact in the world at scale. We reflected this concept by creating a dynamic look and feel, where visual language animated and expanded.
The animated site is led by an arrow graphic that 'expands' out to each corner of the screen. As arrows expand, a collection of textures and photographs also animate from the centre of the screen. We chose a mixture of grainy textures to get across Nesta's real world impact.
The site is designed into easily digestible sections, where the user has an option to 'expand' further information, such as a timeline of Nesta's history or a diagram of their roles within the strategy.
As well as the interactive, we designed a report that continues the visual language of expanding arrows and collages in a static form. Additional collage illustrations for social assets were also created to promote the strategy site and report.