How do you measure the health of the internet?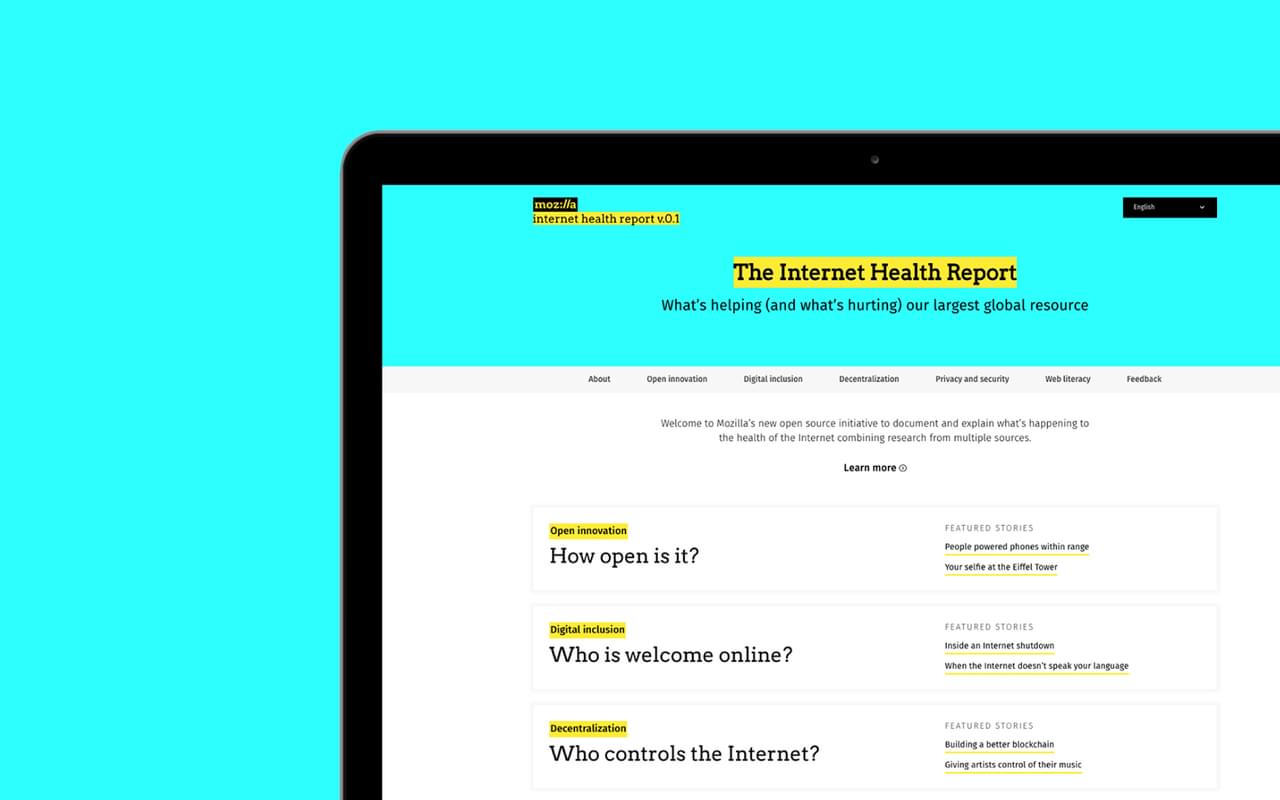 Amidst the development of Mozilla's striking new brand identity, Johnson Banks approached us to launch an open-sourced interactive report which would raise awareness of the issues that impact the future of the open internet.
Problem
Today, over three billion people are online, although internet access is not equally distributed worldwide. A lack of digital skills and limited awareness of the value of the internet mean that many people don't have access to the opportunities afforded by internet access, while those who are connected face online piracy, trolling and harassment issues, and find that their online data and communications are being monopolised by a selected few digital giants. The Internet Health Report aimed to celebrate and acknowledge the areas of the internet that are open, while raising awareness to the inequalities and injustices that threaten its future.

Solution
As the Internet Health Report tackles global issues of Internet usage and policy, our task was how to present large data sets in an eye-catching and unbiased way, highlighting the disparity between how "healthy" or "unhealthy" a particular issue was in different parts of the world. Mozilla pride themselves on being open-source and accessible, so our site enables annotations, comments and social sharing throughout, ensuring that the the site stays current and evolves with time. The Internet Health Report has fully customisable elements, allowing the whole site to be translated into multiple languages - available and accessible to curious Mozillians worldwide. We worked closely with branding agency Johnson Banks, evolving the style of the site iteratively as key visual elements of the new brand were determined.
Impact
The Internet Health Report has attracted global media attention, covered in over 120 news articles around the world. The site has seen 600,000 visits to date, with 380 interactions spanning multi-lingual feedback form submissions, comments and annotations from the Mozilla community.