Brand campaign for the UK's largest breast cancer charity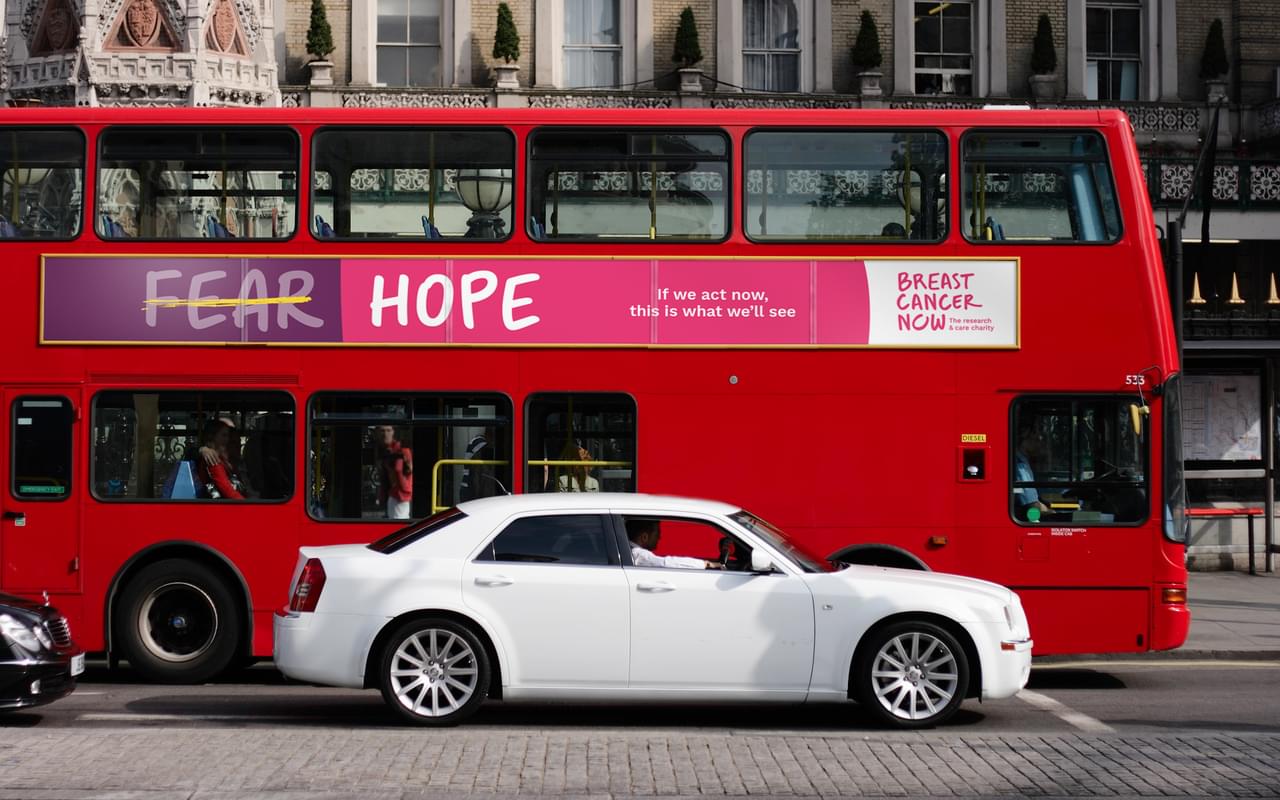 Breast Cancer Now
What We See
Breast Cancer Now is the UK's most comprehensive breast cancer charity. Having brought together research and care for the first time, they wanted to launch a brand campaign to raise awareness of this new approach. 'What We See' uses a split-screen format to contrast the two sides of their commitment.
Problem
Someone dies of breast cancer every 45 minutes in the UK, that's 11,500 people every year. In fact, one in three women diagnosed with cancer have breast cancer, and it is the leading cause of death in women under 50. In April 2019, two breast cancer charities merged to create one charity for everyone affected by the disease. They approached us to create a brand campaign to launch the newly formed charity, Breast Cancer Now.
Solution
Our campaign is built around the creative idea of 'What We See', a powerful translation of Breast Cancer Now's all encompassing approach. Life with breast cancer is full of extreme ups and downs. Yet depictions of the experience tend to homogenise around a one size fits all, overly tender and optimistic version of life with the disease.

'What We See' is brought to life across the campaign's artwork through a split-screen visual device, which explores the emotions of the breast cancer journey and Breast Cancer Now's role in it. The obscure and microscopic cancer cells represent uncertainty, highlighting the importance of continued research. They are contrasted with defiant portraits of women living with breast cancer, underscoring that the lives of real people are central to the charity's commitment to care.

Impact
The campaign was brought to life across multiple media, including out of home (bus and London Underground) and social media (Facebook, Instagram, Twitter, YouTube). Audio activations feature real women living with breast cancer telling their stories, these include radio (Classic FM, Smooth Radio, LBC) and Spotify adverts.