A website that helps you ditch those disposable plastics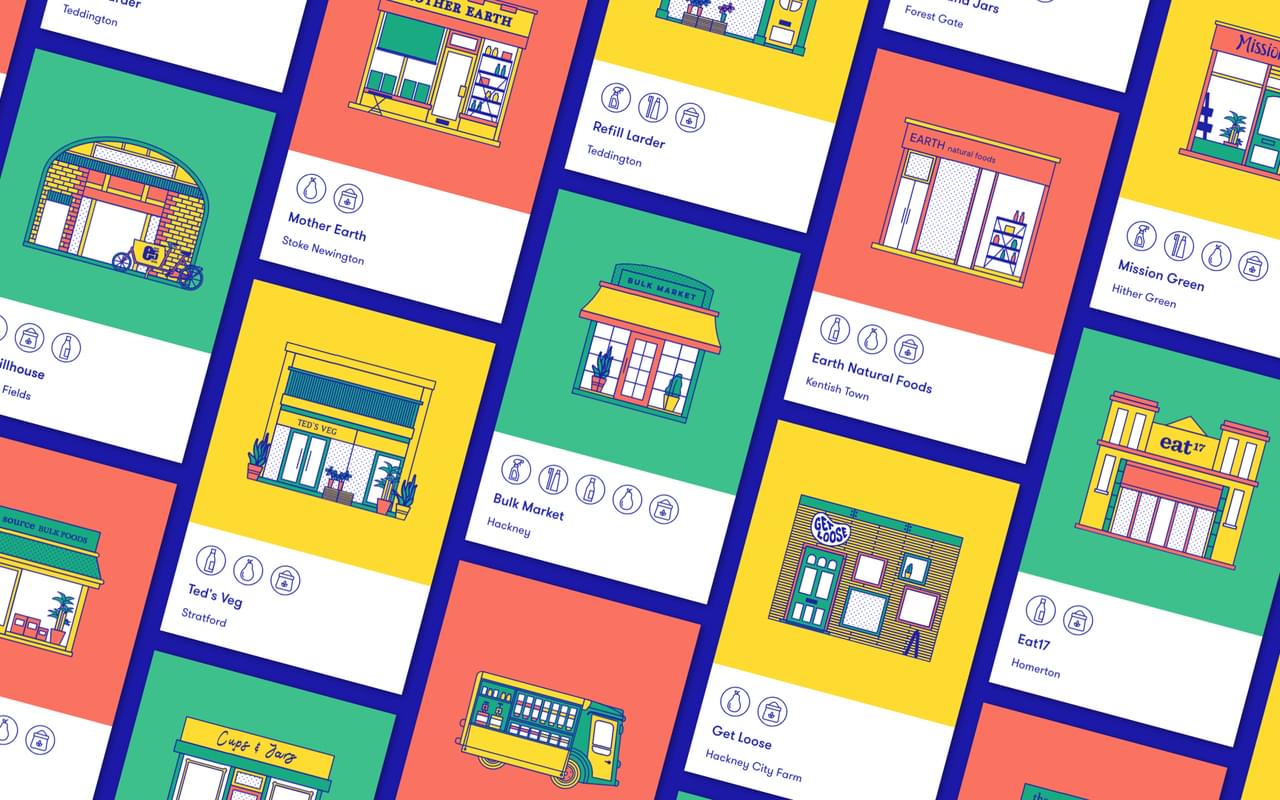 The powers that be are pretty much ignoring the plastic problem. So, it's up to normal people, like you and me, to do what we can. On that note, we bring you USELESS, a digital directory of London's zero-waste shops and a handy guide to household items that can be swapped out for sustainable alternatives.
Problem
We're all getting fed up with the unnecessary packaging that wraps our food and everything we consume, and public anger is growing at the lack of alternative options. We're all exposed to the problems plastic waste causes through environmental documentaries and grass roots campaigns, but we're not always told what we can do about it on a personal level.
Solution
A lunchtime grumble over our plastic-encased meal deal led us to discover the joys of zero-waste shops – amazing places where you can buy food, drinks, kitchen essentials, toiletries and cleaning products without the packaging. You just bring your own containers and fill them up. There were a few guides out there that mapped the plastic-free shops of London but they were often clunky to use, so we set out to create our own. USELESS was born, a digital directory dedicated to showcasing the capital's zero-waste establishment, and a handy guide to those household items you can swap for a more sustainable alternative. Featuring a personalised illustration of each shop front, users can locate their nearest store and submit the location of any new places that might be popping up in their area.
Impact
Launched on World Environment Day 2019, the website attracted 85,000 views in its first three months.
Our ambition is to grow USELESS into the definitive guide to zero-waste shopping in London, and eventually the UK. Through the site's 'submit' feature, we have crowdsourced hundreds of new store locations since launch, meaning the directory is built by a community of people dedicated to achieving a more sustainable way of living.