Celebrating young sustainability innovators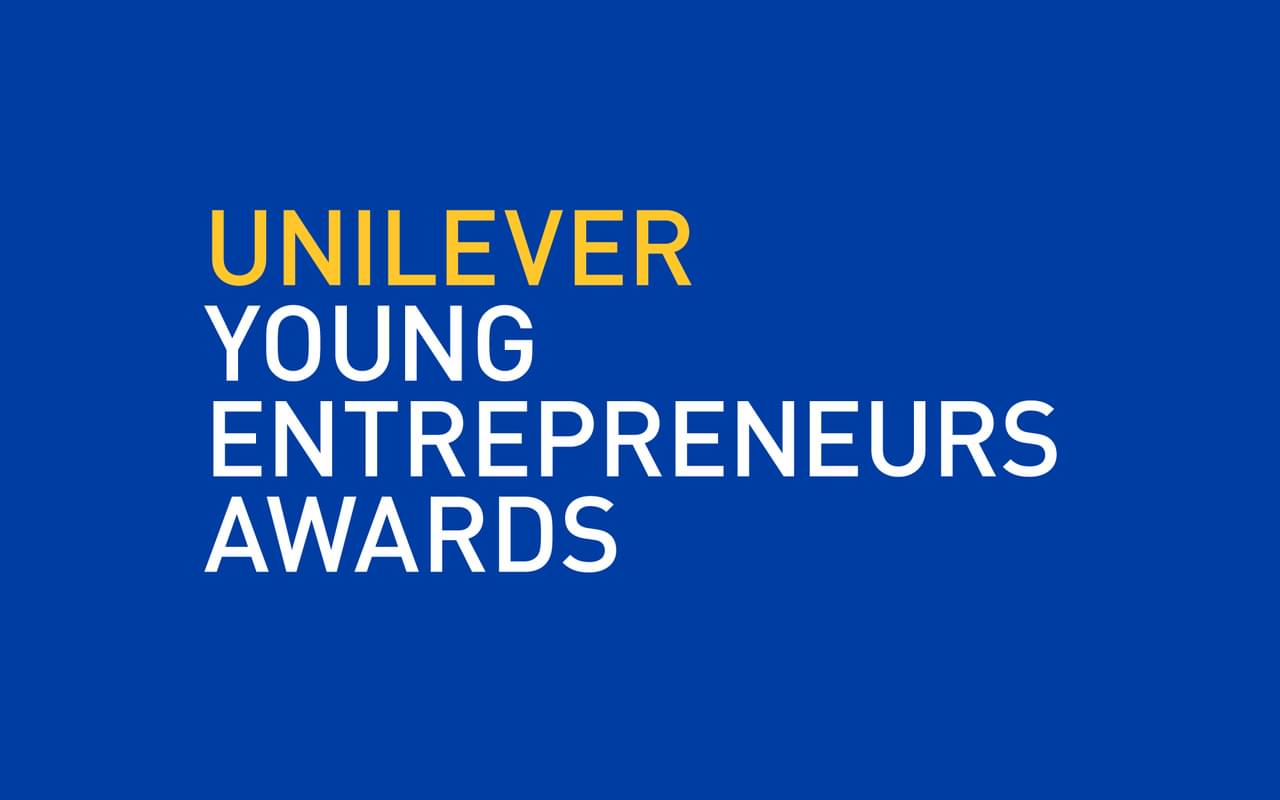 Since 2013, Unilever has run a global search for young people tackling some of the planet's biggest sustainability challenges. They approached us to revitalise the look and feel of the Awards, making them relevant to the millennial target audience, whilst aligning them more with their business at the same time.
Problem
In 2017, as Unilever were bringing the Young Entrepreneur Awards platform in-house, they needed to revitalise their look and feel, whilst aligning them more with their business at the same time. The Awards had to feel relevant and appeal to the millennial target audience but also reflect Unilever's tone and ambitions.
Solution
Building on Unilever's core brand, we developed a new tone of voice that was positive, authentic and human, and a visual identity that completely modernised the look of the Awards. The clean and minimal treatment, built around Unilever's DIN typeface and signature yellow from Unilever's Bright Future campaign, helped align the Awards more closely to the core business but also allowed Unilever to hero the issues being tackled through photography.
Impact
The Awards received 1,339 applications from across 128 countries – a 44% increase compared to the previous year. The Awards ceremony, hosted at Unilever House in London, celebrated 8 finalists and saw Sabrina Natasha Habib take home the Prince of Wales Prize (and €50,000 in prize money) for her work to build a network of quality, low-cost daycare services, to help women get to work while giving their children the best start in life.