At Nice & Serious, we've worn our certified B Corp badge of honour for nearly three years. Which means our agency has been held to the highest standards of verified social and environmental performance, public transparency and legal accountability for over 1,000 days. It also means it's recertification time.

As we go through the process there is a natural apprehension about holding the title. Not just because we worked so hard to achieve it, but because it's incredibly important to us on a personal and business level. To make work the world needs, we have to be an agency the world needs.
So, as we prepare our recertification, we want to support the first timers with our first-hand experience of becoming a B Corp creative agency.

Top 5 Tips
1. Don't expect to be ready overnight
2. Get everyone on board – it's a team effort
3. Document every initiative, make them official
4. Once bitten, twice smart
5. Use the tools that are out there
Let's unpack that
You've probably got the sense that becoming a certified B corporation is no mean feat. You're right. You'll need to invest a significant amount of time, with a connected team and plenty of patience. Achieving B Corp is an ambitious act. And hand on heart, it's worth it.
Every part of your business will require involvement (management, finance, legal, accounts etc), so it's not something that companies can throw money at to outsource or 'buy'. All of your commitments have to be documented, and a third-party assessor checks everything before you get certified.
In 2016, we went into the process confident that we'd pass with flying colours, but only scored 50/200 (you need at least 80 to pass). It revealed lots of blind spots, and we realised that many of the progressive initiatives we ran weren't documented or incorporated into management processes. We took the time needed to get everything into place before reapplying in 2019, where we were then awarded our certification in 2020.
Ultimately, I think the difficulty of the process is a good thing as it forces you to engage with so many different perspectives on how your business could be having a more positive impact.
I would really encourage any agency owner to have a look at the B Impact Assessment tool. It's totally free, and it's a really useful framework to assess your agency, even if you don't decide to apply for certification.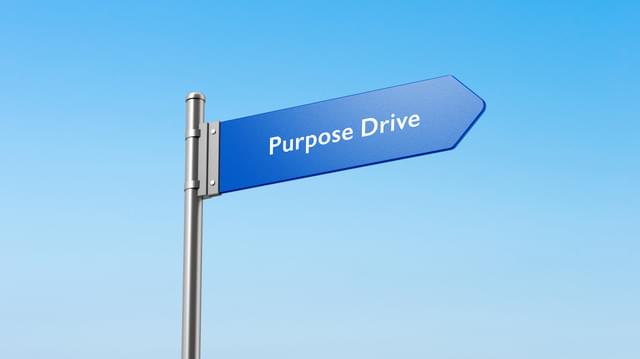 It Challenges Businesses to Have a Real Positive Impact, Not A Fake One
Certifications like B Corp are invaluable – they help differentiate the agencies that are genuinely committed to creating positive change, from those that display performative purpose.
Too often agencies see 'doing good' in a silo; perhaps trying to reduce their carbon footprint or doing pro bono work for charities. This is all admirable, but the impact we have as businesses on our colleagues, in our community, to our environment and to culture, is so much broader and more substantive. B Corp gives you a holistic framework to assess and improve the impact you have as a business.

I feel like it's become a trend for agencies claiming to be "purpose-driven". In reality, it's usually 'Purpose-lite'. A vague statement used to motivate employees or market themselves, but holds zero impact on the way the business is run. No matter how many charity projects an agency does, if they're still working for destructive clients (like oil), they're making the world a worse place. And they're not making people demand better. We want to have a Full Fat Purpose.
There are some businesses who have gained certification that I question whether they're truly committed to creating a positive impact. This runs the risk of diluting the value of B Corp. However, what's clever about the certification is that every few years the standards are reviewed and raised, meaning you're continually challenged to develop the way you work as an agency – so even those questionable businesses will be forced to improve, which I can only see as a win. It also makes companies tune into the world's most relevant troubles, without the revisions we'd be measured against the standards of 2006 when B Corp was founded. And our blue marble was a different place back then.
B Corp Certification has changed the way we operate as an agency
These are some of the key changes we've made since becoming a certified B Corp:

- Introduced a 4.5 day working week to improve work/life balance
- Initiated regular client and colleague satisfaction surveys
- Developed the hiring process to make it more inclusive, such as the way we write our job ads, the places we post them and the interview process
- Significantly increased maternity and paternity cover
- Initiated a mentoring scheme with Creative Mentor Network to support young creatives from diverse backgrounds
- Launched a pro bono charity support to provide a small UK charity with our creative services for a full year
- Moved offices to X+Why co-working space (low carbon, B Corp certified themselves)
- Introduced a period policy that encourages all members of the team to positively and respectfully engage in conversations about menstruating.
- Flexible and hybrid working
The B Corp Impact score breakdown is a great way to see where there's space for the biggest shift. Back in 2020, for us it was Environment, while Workers came out on top. This insight helped guide our future, with the propelling knowledge that's so much more we can, and will, do. And when we recertify this year, we're shooting over our current score.
If you want to hear more about our experience of becoming a B Corp, take a look at our piece: To B Corp or no to B Corp