Imagine the situation: It's two years since you joined an ethical creative agency called Nice and Serious. You left the world of advertising because you were tired of working late nights to sell more stuff the world didn't need. Nice and Serious looked liked a sanctuary. A venerable millennial utopia; a workplace where you could dedicate your creative skills to supporting good causes. But it's 7:00 am on a cold, wet January morning. The Northern Line is hellish and you've got to edit v17 of a script for a client who supports a good cause, but gives questionable feedback.
The truth is, no matter how noble the purpose of the organisation you work for, work is still work. And even in a progressive company, at times the realities of work will grate, grind and wear you down. I believe it's our job as leaders in the modern workplace to encourage our team not to look down at the coffee grounds of the daily grind, but instead to look up at the vision they signed up to.
January saw the launch of our first Personal Impact Portfolio (PIP). Each member of the team is given a personalised breakdown of the time they've dedicated to different causes throughout the year. It's a way for us to encourage the team to take a step back and reflect on the impact they've had through their work.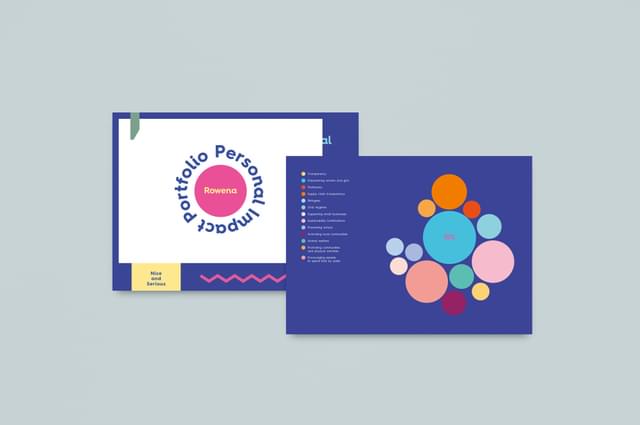 People join Nice and Serious because they believe that good causes need great creative work. But as a creative agency, we're not on the front line; we're not digging wells. So sometimes the impact we create can feel abstract. Yet when it comes down to it, our ideas are our shovels, and through supporting good causes with creativity, we're helping to dig proverbial wells. So the PIP is a little reminder of how our team have spent time, their most precious resource, to support the world's most pressing social and environmental issues.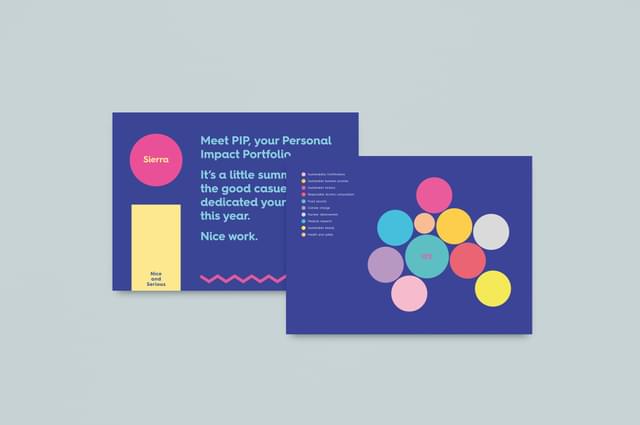 Will this mean that our team never lose sight of Nice and Serious' purpose? I doubt it. That will take time and good leadership (WIP). But hopefully, during that drizzly 7:00 am commute, it will encourage our team to take a moment and reflect on what they've achieved and remind them of why they joined Nice and Serious.