Pledging for gender equality across Unilever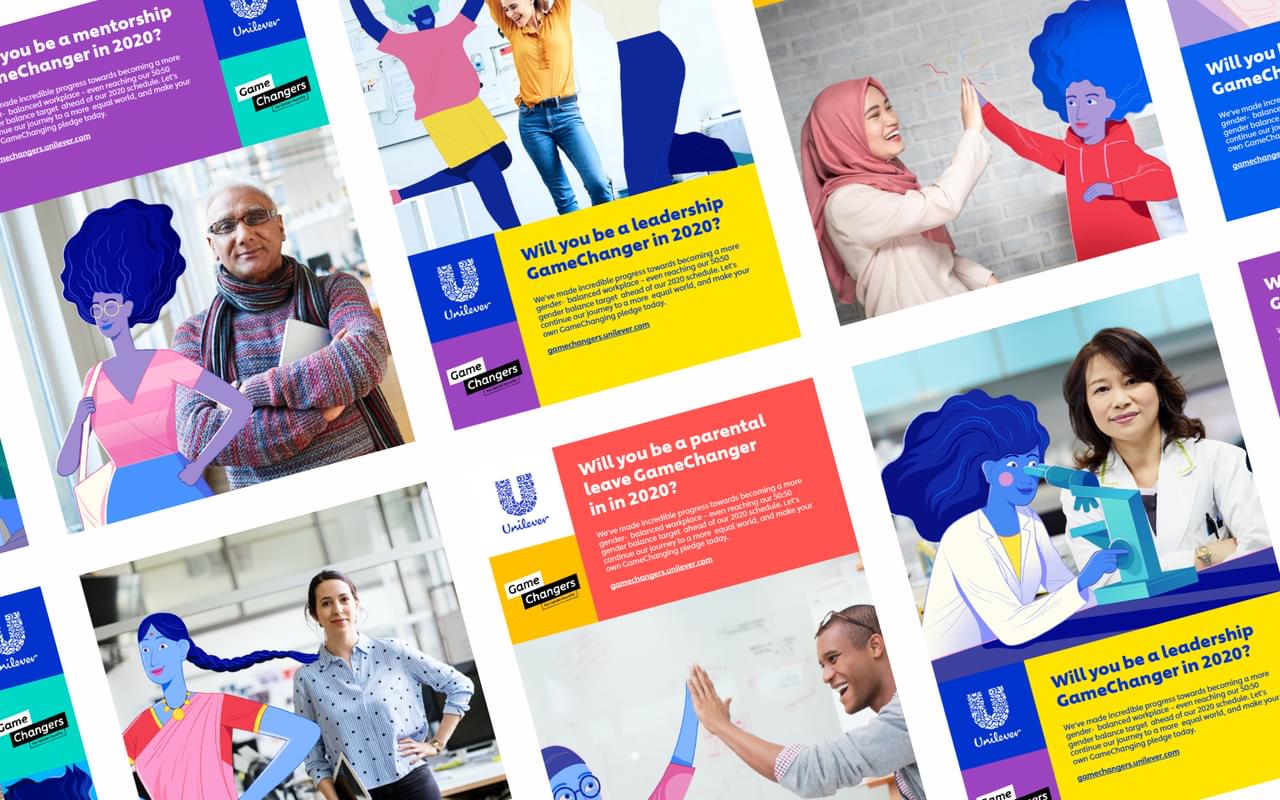 Unilever
International Women's Day 2020
This year's (2020) International Women's Day campaign offered a great opportunity and platform for Unilever to communicate a message of inclusion company wide, tackle some of the unconscious bias that might exist within areas of the organisation and create a more gender balanced organisation.
Problem
Unilever are making steady progress towards their goal of getting to 50-50 gender balance. However, they have found that in parts of the organisation, the representation is far below this average and there is still work to be done. An area they wanted the campaign to focus on was the idea of 'unconscious bias' and individuals making snap judgements based on prejudices and stereotypes built over time, rather than a real assessment of an individual.
Solution
We encouraged the whole workforce at Unilever to become 'Gamechangers'. By doing this, people were committing to breaking stereotypes and driving change in gender equality across the organisation. We helped to create a microsite where anyone could make their own personal pledge towards promoting gender equality and inspire others to do the same, in both their personal and professional lives. The campaign was supported by a number of in-office assets.
Impact
Unilever went live with the campaign on the 8th March 2020 across the whole organisation and across multiple markets. This meant that the campaign had huge reach and opportunity to engage a wide range of individuals.